HOW TO ORDER:
Mail the catalog-number of the original painting together with your personal details, name and delivery-address to: info@hanspaus.com
I will give you the (payment) details by mail.
Prices are including BTW (Dutch VAT) but excluding postage.
You can pay by PayPal (that includes credit cards: visa and mastercard) or by remittance to my Dutch (Rabobank) bankaccount.
HOE TE BESTELLEN:
Mail de nummers van de gewenste items, uw persoonlijke gegevens en toezendadres naar info@hanspaus.com Ik neem via de e-mail contact met u op voor de betalingsmogelijkheden.
De genoemde prijzen zijn inclusief BTW maar exclusief verzendkosten.
U kunt betalen door overboeking op mijn Rabobankrekening of via Paypal. Paypal geeft u ook de mogelijkheid om per credit card (Visa en mastercard) te betalen, een account bij paypal is meestal niet nodig.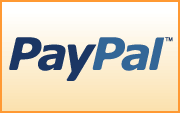 Any Questions: info@hanspaus.com